THÔNG SỐ SẢN PHẨM
Processor
Intel® Xeon® processor E3-1200 product family
Intel® Xeon® processor E3-1200 V2 product family
Intel® Pentium® G600 and G800 series 
Intel® Celeron® G400 and G500 series
Operating System
Microsoft® Windows Server® 2012
Microsoft Windows Server 2012 Essentials
Microsoft Windows Server 2008 R2 SP1, x64 (includes Hyper-V®) 
Novell® SUSE® Linux Enterprise Server
Red Hat® Enterprise Linux®
Virtualization options:
Citrix® XenServer®
VMware® vSphere® ESXi™
Red Hat Enterprise Virtualization®
Up to 32GB (4 DIMM slots): 1GB/2GB/4GB/8GB DDR3 up to 1600MHz
Storage
Cabled hard drive options:
3.5″ SAS (15K, 10K), nearline SAS (7.2K), SATA (7.2K)

Maximum Internal Storage:
Up to 12TB2

External Storage:

For information about Dell external storage options, visit Dell.com/Storage.
Drive Bays
Cabled options available:
Up to six 2.5″ SATA SSD or SAS drives or
Up to four 3.5″ SAS, nearline SAS, or SATA drives
Slots
4 PCIe G2 slots:
Two x8 slots (one with x16 connectors)
One x4 slot (with x8 connector)
One x1 slot
RAID Controllers
Internal Controllers: 
PERC H200 (6Gb/s) 
PERC S100 (software based)
PERC S300 (software based) 
External HBAs (non-RAID): 
6GB/s SAS HBA
Network Controller
One single port Broadcom BCM 5722
Communications
Broadcom® NetXtreme® 5709 Dual Port Gigabit Ethernet NIC, Copper, w/TOE PCIe x4 
Broadcom® NetXtreme® 5709 Dual Port Gigabit Ethernet NIC, Copper, TOE/iSCI PCIe x4 
Broadcom® NetXtreme® II 5722 Single Port Gigabit Ethernet NIC 
Intel® PRO/1000PT Single Port Adapter, Gigabit Ethernet NIC, PCIe x1 
Intel® Gigabit ET Dual Port Adapter, Gigabit Ethernet NIC, PCIe x4
Power
Single cabled power supply (305W)
Availability
Quad-pack LED diagnostics, ECC Memory, add-in RAID, TPM/TCM
Graphics Card
Matrox G200eW w/8MB memory
Chassis
463.82 H x 189.35 W x 420.3 D (mm)
18.26 H x 7.45" W x 16.55" D (in)
THÔNG TIN SẢN PHẨM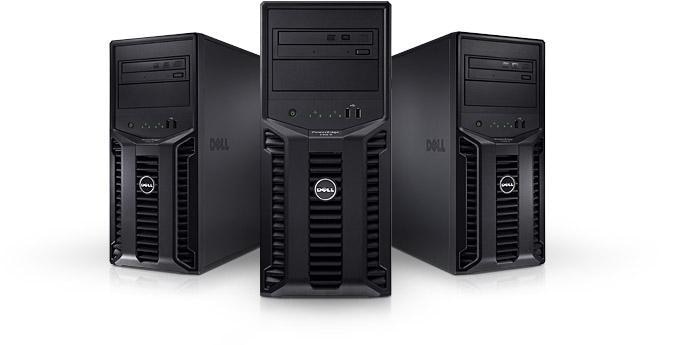 The PowerEdge™ T110 II is an ideal first server for small business with the right combination of value, reliability, collaboration and data protection features to improve your business continuity and productivity.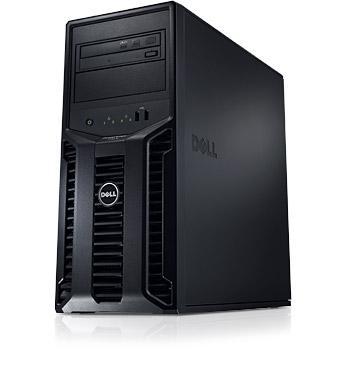 Easy Access
Run applications, share information and access your data from any workstation in the office.
Let employees work simultaneously by moving to a server-based network. Adding a server to your business better enables you to work more effectively while out of the office and to employ IP-based collaboration suites, which means you can:
Allow employees to access their business email from any Internet connected computer.
Share documents over the Internet in a secure environment.
Share desktops for conference calls and remote meetings.
PowerEdge T110 II is ideally suited to give your business the flexibility and access you and your employees need to get more done, all without adding an IT staff.
Secure technology
Keep data secure and control file access with built-in encryption, security and data protection options. With the PowerEdge™ T110 II, you can:
Avoid costly business interruptions and potentially catastrophic security breaches with hardware-enabled advanced security and encryption features.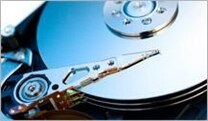 Make copies of data automatically to prevent downtime in the event of a hard drive failure on Dell™ PowerEdge™ servers using a redundant array of independent disks (RAID).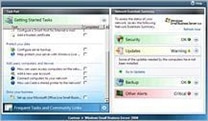 Protect your files with the Microsoft® Windows® Small Business Server 2011 standard backup features that let you restore files and recover data, including automatic backups on PowerEdge™ servers.
Business Friendly
Scalable, adaptable and ready to use, PowerEdge T110 II is the ideal server for the small office setting and is poised to grow along with your business.